The
new

intelliflo
tech blog
Recent Posts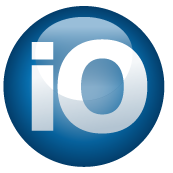 We have been in a "beta" phase with our APIs now for around 3 months in which time we have had overwhelming interest and engagement from customers and partners. The purpose of the beta phase was to give interested parties early access to our APIs so that we could not only gauge the interest, but also get some useful feedback on usability and anything improvements. We have had a huge amount of great feedback so we would like to thank those that have been involved for doing so.
The feedback we have had, has been largely in three main areas:
Comprehension - Some APIs were hard to understand or had references to properties that were foreign or confusing
API Gaps - There were some gaps that prevented common use cases from being realised
Granularity - Some APIs were too granular and resulted in some use cases being quite chatty

To address these and other issues we have recently made some significant changes to our APIs. The APIs released to "beta" are APIs that we have been using internally for sometime now and will continue to use for awhile more. In order to address some of the feedback and improve our customers experience we have decided to release a set of version 2 endpoints "v2". This means we are not changing or extending any of our existing v1 APIs but producing new improved versions.
Read More